Dear friends, we are sharing the long-awaited news and secrets! We have 3 awesome points!
ePN and AliExpress increase commission rates for you
Now you will receive more profit from affiliated products. And for non-affiliated goods commission will be counted at the basic rate of 2.1%. You can check if product is affiliated or not here http://got.by/1xy6we. Rates for Tmall products do not change.
* rates have changed in all categories from 23.10.2017 and the maximum commission for one order is up to $ 50.
If you already have higher rates, ePN will give you + 0.1% in addition to your rate, so that you can estimate our excellent service and feel all the benefits. For example, fast and convenient withdrawal or progressive scale. In the future you can also get a bonus up to + 3.5% on a progressive scale.
The ePN launches the "Progressive Scale" for AliExpress again.
Progressive scale determines the increase of your rate. Bonus depends on the amount of confirmed orders and applies to all categories of goods including non-affiliated goods.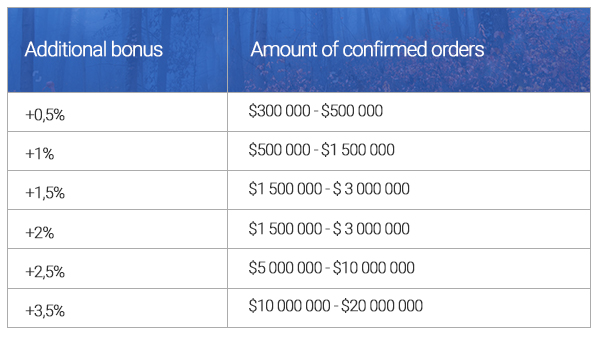 Bonus approval will also take into consideration the quality of the traffic. It will be measured by sales volume, conversion rate as well as by the number of purchases from new customers of AliExpress.
We start counting the amount of confirmed orders for progressive scale on October 11, 2017. The first rate increase will occur from November 10, 2017 after summarizing the results for the previous period (from October 11 to November 10, 2017). Therefore, by increasing sales and traffic in October you will be able to get additional profit and bonus rate for the upcoming 11/11/2017 sale from AliExpress.
Example of bonus rate for ePN webmasters: if in the period from October 11 to November 10 your turnover of confirmed orders was more than $ 300,000. On November 10 your bonus rate will be determined. In this case, it will be + 0.5%, so your income will increase during from November 11 to December 10, 2017 on 0.5% for all categories.
New tips from ePN and AliExpress
There are new ways to encourage webmasters are coming:
Doubled commission for purchases from new users

Higher commissions from sellers for Hot Selling goods
These and other news will be described further. Follow the newsletters and ePN groups in social networks!
Attract more traffic to make good money! Join us now!