Hello, friends!
GearBest does not waste time and conquers the market by all available means!
For webmasters there is good news too! Here is another promotion that will definitely raise your interest to this offer: the сommission on goods cost up to $3 will be increased to 50%!
Interested?
Here are the exact numbers:
When the value of the good is up to $1.00 commission will be 50%
When the value of the good ranges from $1.01 to $2.00 commission will be 30%
When the value of the good is from $2,01 to $3.00 the commision will be 20%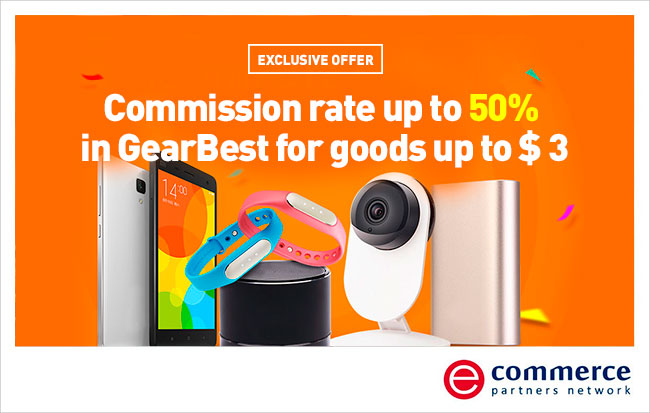 Check out the website, there's a huge range of useful products in this price category, it can hardly be that someone will leave without buying: http://got.by/1r9alh
Don't waste your time, the offer runs until September 30!
Best Regards,
ePN Team.