Dear webmasters!
While everyone is complaining about the seasonal decline in sales, we continue to please you with increased rates!
We extend the promotion "8.1% advance" for webmasters in August.
Terms of action:
Until July 31, activate a promo code "Earn_with_ePN" to increased commission in AliExpress. The promo code rate depends on the country and product category:
for "Mobile phones" category
USA – 6.48%
France and Spain – 6.48%
Other countries – 6.48%
for "Hair & Accessories" category
USA – 11.34%
France and Spain – 11.34%
Other countries – 9.72%
USA – 9.72%
France and Spain – 11.34%
Other countries – 9.72%
Promo code is valid for 14 days. Hurry up, a number of promo codes is limited!
Among those who activated a promo code, we will choose 5 winners, who showed the best result in turnover during the validity period of the coupon. Winners will receive an increased rate of 8.1% in AliExpress for 3 months with the option of renewal.
Summing up on August 15.
We draw your attention to the fact that we will determine winners for June on July 15. The lucky ones will receive increased rates for AliExpress for 3 months.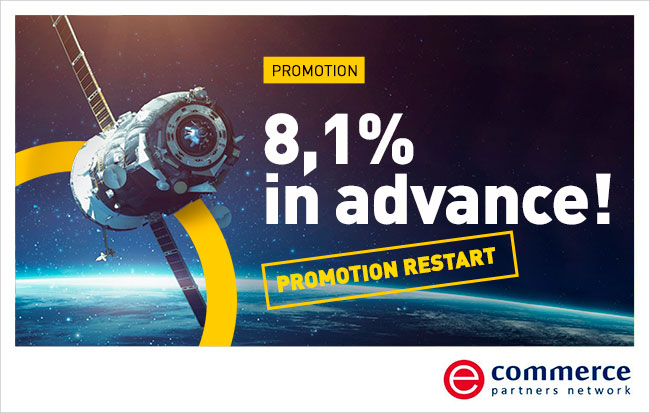 P.S. If you already get a higher percentage in another affiliate network, but want to participate in the contest, contact with our support. We'll come up with something.
Best Regards,
ePN Team.