We remind you that a big ePN Cashback 2017 Race continues. Attract more users to ePN Cashback and win iPhone 7, iPad, MacBook Pro, Mercedes SUV or 1 000 000 rubles!
More information: http://got.by/1m2wa4
To accelerate in the race and become a winner, we added 3 referral program schemes to your personal cabinet, and they are not limited only in the race! What kind of program to choose, is up to you: http://got.by/1m30g1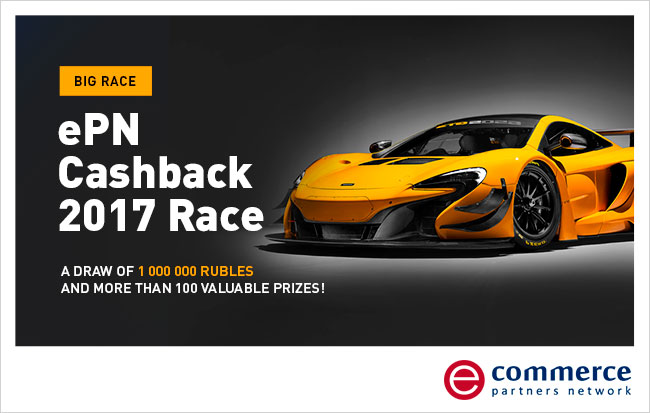 Also, don`t forget to use referral promo codes to attract referrals. Please note that these promo codes have already appeared in the webmaster account! You can find them on the "Attracting referrals" page!
Good luck!
ePN Team.