More than one million users registered in our service! This is a very important event for our team!
We thanks to all users who use our product. You see how the service grows and develops. Especially last months we have done a great job, developed many interesting and useful functions, added new offers, agreed with partners for the best conditions for our users.
In honor of this event we give:
Promocode "ePN_1_million_users" for cashback 10.1% for 1 day with activation until 10 April.
Promocode "ePN_1_million" for webmasters 9.1% for 7 days with activation until 10 April.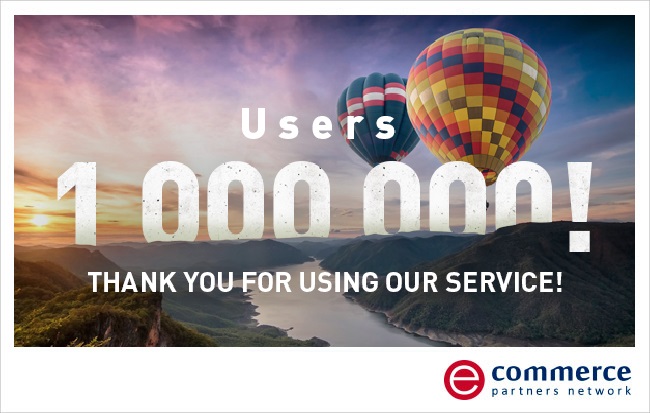 We are moving along our unique path and a figure of one million users confirms the correctness of our work. Soon we would present you new large updates, great features and innovations.
Thank you for using our service!
Team ePN.